Backing up your WordPress site is a very important routine in maintaining a working site or blog. Every website on the internet is vulnerable to security breaches and hacking. In this post, I'll show you how to backup WordPress site with UpdraftPlus.
Having a recent backup will help your WordPress site in case it gets hacked, you lose your data, or you are running some plugins, themes or WordPress updates.
There are several WordPress plugins that allow you to backup and restore your site as well as give you peace of mind.
I love to use UpdraftPlus because you can schedule your backups to happen automatically. You can store your backups in the cloud and the restoring process is, as my son likes to say, easy peasy.
From WordPress — UpdraftPlus has over two million active installs and it doesn't hurt to mention, you can do sooo much with just the FREE version.
How to backup your WordPress site with UpdraftPlus
The first thing you'll to do is click on "Plugins – add new" on your WordPress admin area.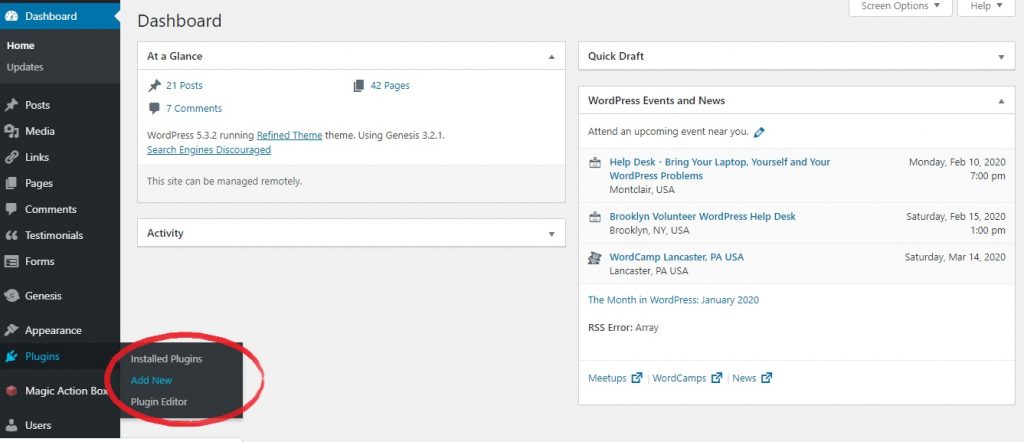 Search for the WordPress plugin "UpdraftPlus", click "Install Now", then "Activate".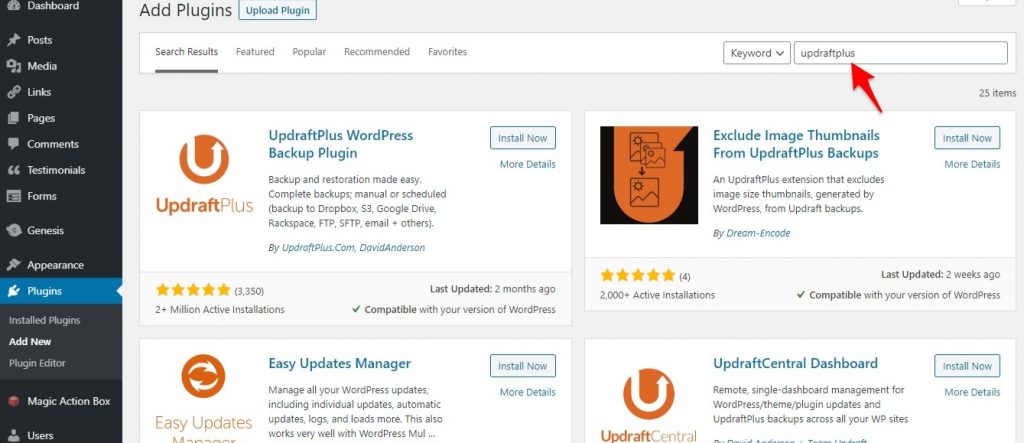 Now comes the fun part… time to set it and forget it.
On the left side of your WordPress admin, go to "Settings – UpdraftPlus Backups". Click on the "settings" tab and set the schedule that works best for your needs.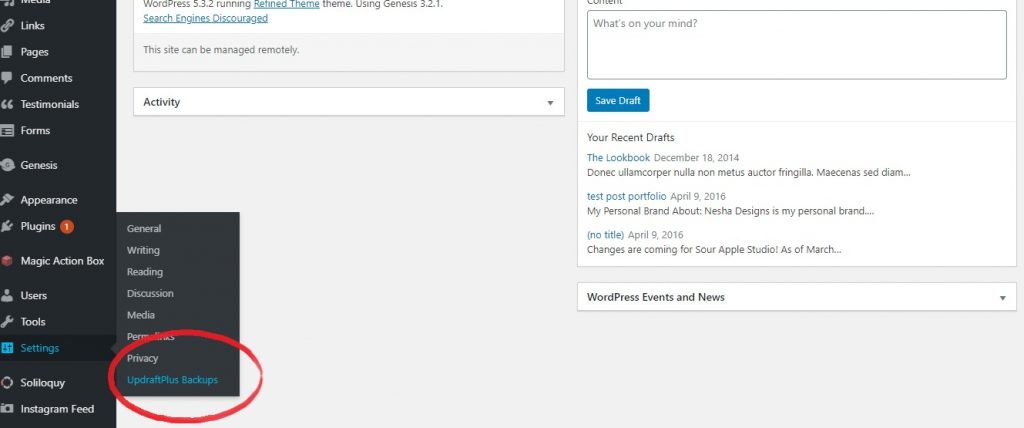 If this is your first time installing the plugin you'll be greeted with a pop-up tutorial instead, and just follow their instructions.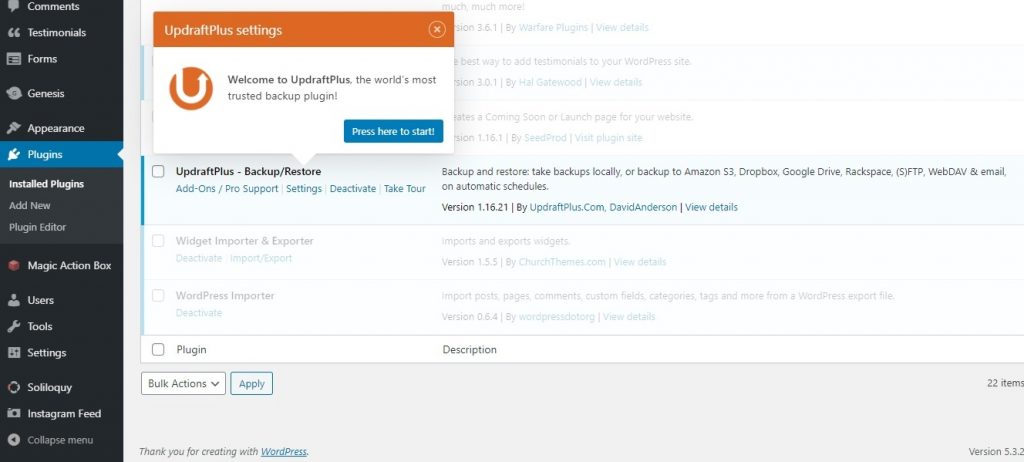 Here is what my schedule looks like: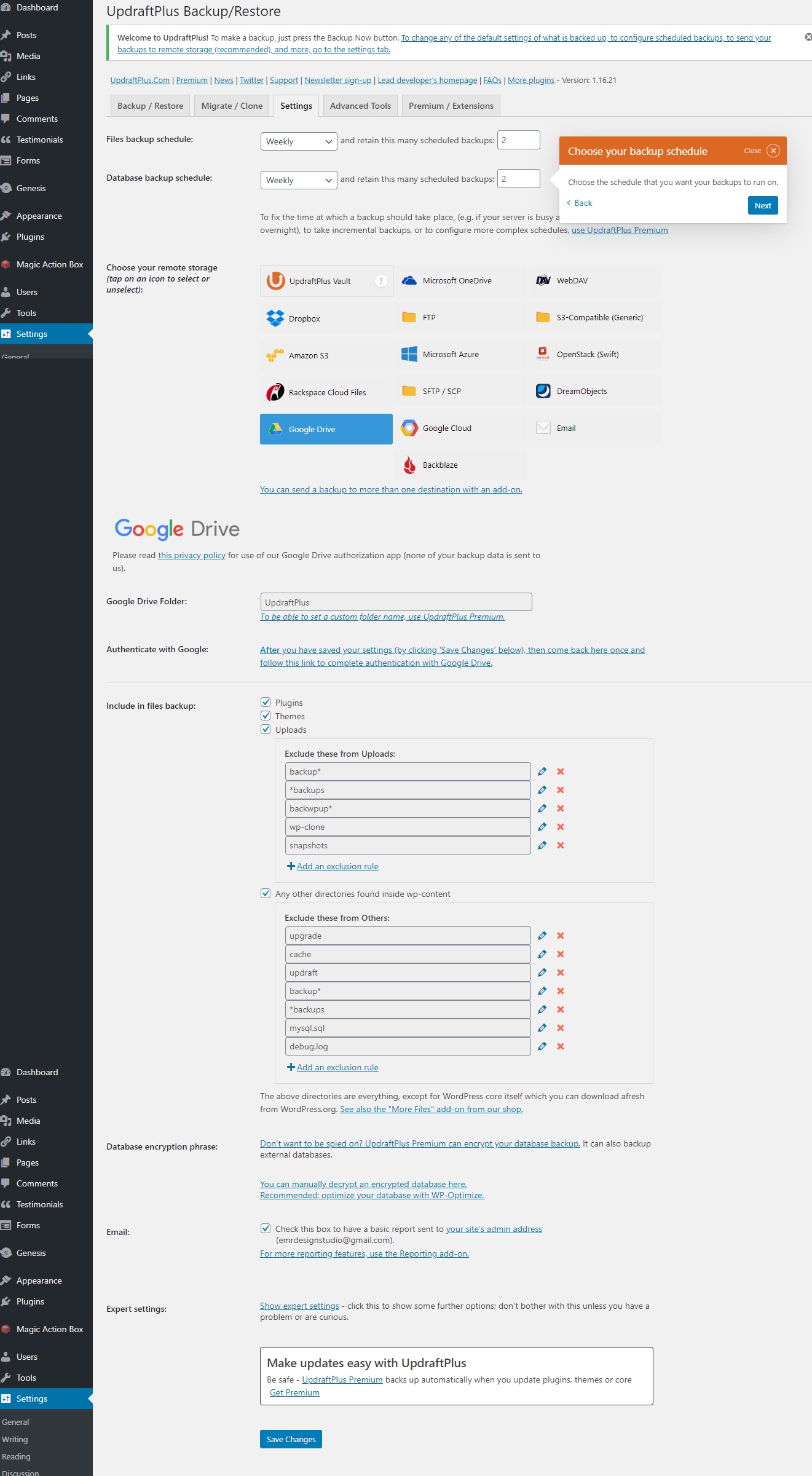 If you are saving your backup on Google Drive (like me) then you'll be prompted to follow an authorization step, once you're finished authorizing, it will bring you back to your site and you'll be ready to start your first backup.
See, just like my son said, easy peasy! You can do it!
Do you backup your WordPress site regularly? Did you learn something new? I'd love to hear from you in the comments!