A client asks:
How do I change my gmail signature? I've done it before, but I don't remember how.

Thank you
I get asked this quite a bit, It's one of those where you set it and forget it. Then end up having a hard time when you need to make changes. Follow the steps below.
Step by Step How to Change Gmail Signature
Step 1: With Gmail opened, click the gear icon located in the top right. Then, click on Settings.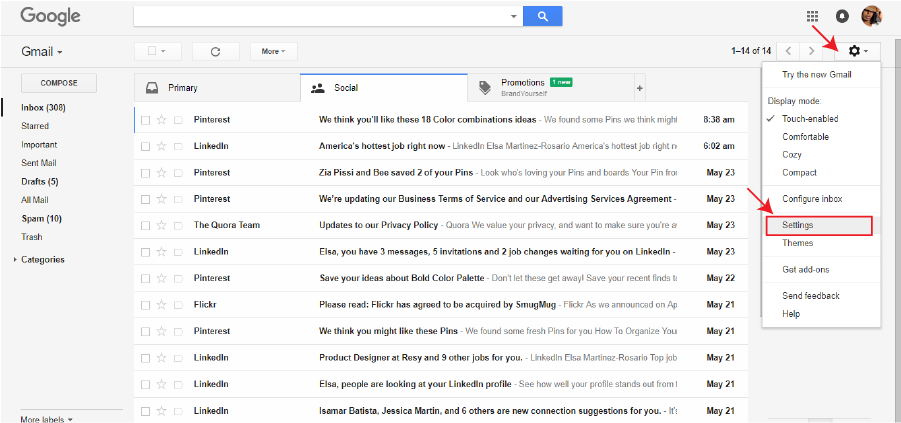 Step 2: Under the General tab, scroll down to the "Signature" section. Here you can add/change your signature text in the box. You can add an image, choose different fonts, change the color. Your email signature can match your branding.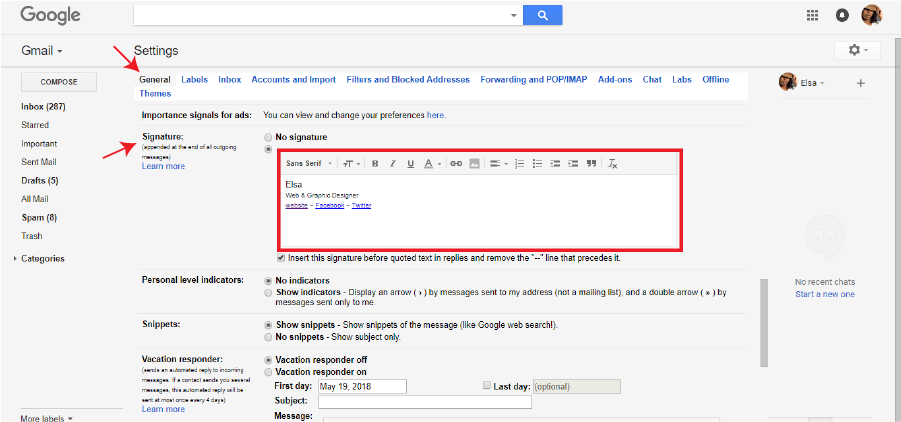 Step 3: Once you're happy with the changes, make sure to scroll down to the bottom of the page and click Save Changes. And you are done!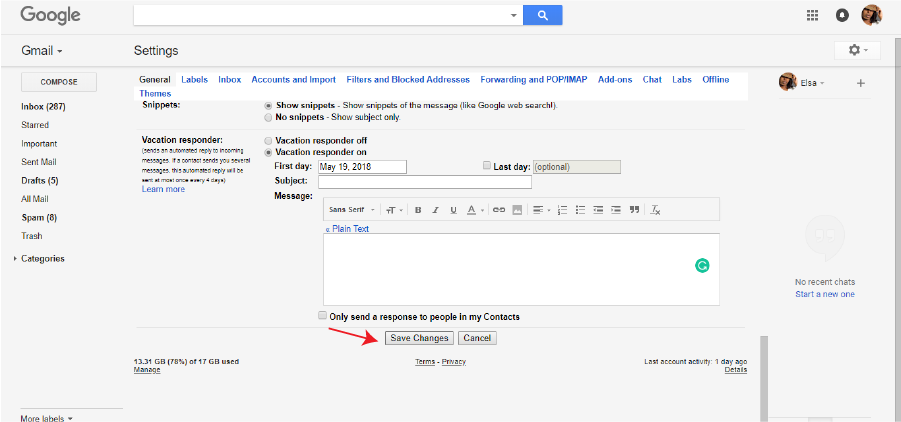 What do you think of this tutorial? Was it helpful?