Are you ready for a great new design???
Then, you're in the right place. I have exciting news for you! In case you haven't heard:
I'm pleased to announce, Sour Apple Studio is now part of EMR Design Studio.
Rest assured you will receive the same great customer service and attention you've received in the past. While you can expect to see a few changes such as name and contact, making the transition smooth as possible is my #1 goal. Are you a former client??? With the transition, we acquired the design files as well contact me if you need a refresher. As a thank you, EMR Design Studio will honor Sour Apple Studio's prices until JANUARY 1st 2015. Please fill out form below for further details, whether you are looking to refresh your current blog/site or looking for a brand new design.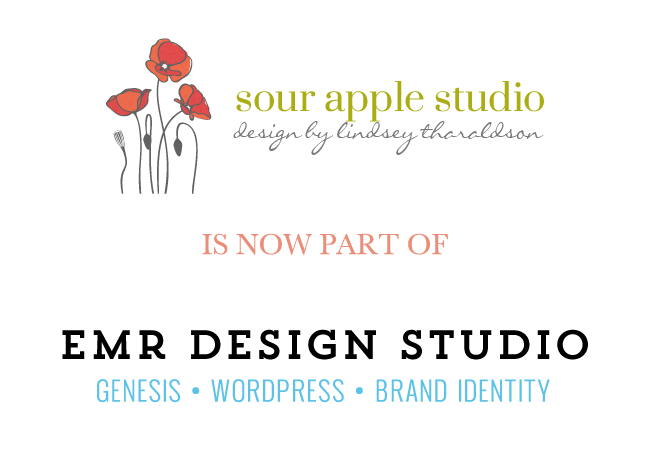 I hope you will spend some time on the site and take a look at my portfolio and at what some of our awesome clients have to say about their experience working with EMR Design Studio. I appreciate your business and look forward to helping with your design needs!